Anna Voelker is the founder and Executive Director of the SciAccess, Inc., an international nonprofit organization that promotes disability inclusion in STEM education, outreach, and research. Through SciAccess, Anna leads numerous science accessibility programs, including Mission: AstroAccess and the annual SciAccess Conference, which unites an international audience with a shared passion for science equity.
Anna specializes in accessible science outreach for diverse audiences and is passionate about making STEAM (science, technology, engineering, arts, and mathematics) accessible to all, as detailed in their 2017 TEDx Talk. Anna is an avid public speaker and has given over 50 presentations on space science accessibility across 4 continents. In 2021, Anna hosted a live NASA event where astronauts on the International Space Station (ISS) answered questions from students with disabilities. This was the first ISS event to feature American Sign Language in over a decade. Anna was named a 2018 Brooke Owens Fellow, 2021 Future Space Leader, and previously worked at NASA Kennedy, NASA Goddard, the Space Telescope Science Institute, the Ohio State University Department of Astronomy, the International Astronomical Union's Office of Astronomy for Development, and the Aerospace Corporation.
George Whitesides
is the Chair of the Space Advisory Board for Virgin Galactic.  He was the company's first CEO, and over the course of ten years brought the company to successful spaceflight operations and a public listing on the NYSE.  He served as the Chief of Staff for NASA under President Obama and Administrator Charlie Bolden.  He serves on advisory councils for Caltech, Princeton, and the Giant Magellan Telescope. He is committed to opening space for the benefit of all.
Ann Kapusta is co-founder and managing director of ThinkSpace Consulting. Founded in 2015, ThinkSpace offers mission operations and innovation consulting to support cutting edge missions aboard the ISS and organizations with a mission to do good here on Earth. Ann is also co-founder and technical and operations officer at People Love Art - an online community, platform for expression, and means of income for people with disabilities. Prior to full time entrepreneurship Ann led internal R&D, and external innovation strategy offerings for a digital and emerging technology think tank. Before the private sector Ann spent a decade in the aerospace industry on projects ranging from satellite technologies, space weather phenomenon, to human spaceflight. For her work as Operations Lead overseeing the largest biological experiments aboard the ISS, Ann was awarded the Silver Snoopy - NASA's highest award in support of human spaceflight, selected by the astronaut corp. These missions collected data for understanding muscular and ocular degeneration on Earth. Ann Earned her Bachelor's Degree in Astrophysics at Dartmouth College and attended the University of Michigan for her graduate work in Space Systems Engineering.
Tim Bailey is a catalyst, working in various fields to initiate and accelerate opportunities. For the past 18 years he has been a a part-time Flight Attendant with the Zero Gravity Corporation, racking up over 7,500 parabolas across more than 350 flights. He also serves as Executive Director and Board member for Yuri's Night, the global nonprofit organization supporting grassroots celebrations on the anniversary of human spaceflight, April 12. Tim has also worked on projects with various agencies including NASA, DARPA, the Department of Energy, and the White House Office of Science and Technology Policy (OSTP). He is a graduate of Embry-Riddle Aeronautical University and proud father of two adventurous kids.
Dr. Sheri Wells-Jensen
is an associate professor of linguistics  at Bowling Green State University in Bowling Green, Ohio. Along with various aspects of astrobiology, her research interests include social aspects of human colonization,  disability, the relationship between language, embodiment and thought, language evolution and ways in which alternative sensory inputs could influence the evolution of scientific thought. She is on the board of SOCIA (Social and Conceptual Issues in Astrobiology and METI (Messaging Extraterrestrial Intelligence) International.
Eric Ingram is the Founder and CEO of SCOUT Inc., a company de-risking space operations with sensor suites that enable spacecraft to see and understand the area around them. He also currently serves on the Board of Directors for the Space Frontier Foundation. He was previously an Aerospace Engineer for the Licensing and Evaluation Division of the FAA's Office of Commercial Space Transportation, where he gained expertise in the regulatory environment. Prior to this, Eric was an engineer for Deep Space Industries, where he designed cubesat subsystems for testbed missions. Outside of the space industry, Eric previously served as the President of the United States Wheelchair Rugby Association, leading the USWRA to its largest budget surplus in its 30+ year history. Eric has competed in the sport of wheelchair rugby for 15+ years, competing domestically for several club teams, and internationally with the US Developmental team. Eric holds a Bachelor of Science in Physics from Old Dominion University, most of a Master of Science in Electrical Engineering from the University of Houston, a sport pilot certificate, and is working towards SCUBA certification.
Caitlin O'Brien is an undergraduate student at The Ohio State University majoring in Astrophysics & Astronomy and Physics. In 2019, she was named a Morill Scholar, recognizing her as a student engaged in diversity, leadership, and service. While working for the SciAccess Initiative she has contributed to numerous projects, including the SciAccess 2020 Conference— a virtual conference achieving over 1,200 registrants from 46 nations and all seven continents— and the SciAccess Zenith Mentorship Program (Zenith), which benefits blind and low-vision high school students. Caitlin helped to found Zenith and currently acts as Vice-President of the program. In addition to her work in outreach, she also serves as the President of the Astronomical Society at OSU, and a planetarium presenter at the Arne Slettebak Planetarium. She serves as co-lead of logistics on Mission: AstroAccess.
Dr Jamie L. Molaro is the Executive Director of Disabled for Accessibility in Space (DIAS).  Dr. Molaro is a planetary scientist at the Planetary Science Institute and located geographically with host institution the Caltech/Jet Propulsion Laboratory. Her research focuses on understanding the way that rocky and icy materials fracture and break down, driving landscape evolution on asteroids, comets, and moons. She is also a team member on NASA's OSIRIS-REx mission to retrieve a sample of rock from an asteroid surface. Service is an integral part of Molaro's career, including organizing and running exhibitions and workshops on science and data-driven art, and leading DAIS (Disabled for Accessibility in Space). DAIS is a peer networking, support, and advocacy group for disabled and chronically ill people in space science and related fields and professions, and proud collaborator in Mission: AstroAccess.
AJ Link (he/him) is openly autistic. He received his JD from The George Washington University Law School and his LL.M in Space Law at the University of Mississippi School of Law, while also serving as the inaugural director of The Center for Air and Space Law Task Force on Inclusion, Diversity, and Equity in Aerospace. AJ is the Director of Communications for Mission: AstroAccess and works as a research director for the Jus Ad Astra project. He also serves as the president of the National Disabled Law Students Association, which he co-founded.
AJ has been actively involved with disability advocacy in the Washington, DC area and nationally within the United States. He serves on several advisory boards and steering committees that focus on disability advocacy and broader social justice movements.
Brenda Williamson is an undergraduate aerospace engineering student at UC San Diego. Her passion in the aerospace industry is to get the average person into outer space. She strives to promote the exploration and development of space and improve the quality of Earth and space travel as a whole while supporting sustainability and renewable energy sources. Outside of her coursework, she was the Chairperson of the AIAA Student Branch at UCSD and is now a board member and project manager in the Themed Entertainment Association at UCSD. She serves as co-lead of logistics on Mission: AstroAccess.
Dr. Erik Viirre M.D. Ph.D. is a Professor in the University of California San Diego (UCSD) Department of Neurosciences, and is the Director of the UCSD Arthur C Clarke Center for Human Imagination. His interests in spaceflight include information systems, spatial orientation in weightlessness and the physiology of spaceflight. He is the PI and co-PI of the UCSD BOARDS missions to the International Space Station. He has worked on wearable astronaut information systems for NASA and served as a medical consultant to ZERO-G, Virgin Galactic Corporation, and Blue Origin. Dr. Viirre has had the privileges of meeting Sir Arthur C. Clarke in person in Sri Lanka and serving as the Chief Medical Officer of ZERO-G leading the medical team that took Professor Stephen Hawking into weightlessness. Dr. Viirre received his Ph.D. in Neurophysiology in 1987 at the University of Western Ontario in London, Canada and his M.D. in 1988. He was a graduate of the Inaugural Class of International Space University (ISU) in 1988.
H.R. Zucker
is an air and space technology strategist, consultant, engineer and aviator. He has 40 years experience supporting various United States and international air and space communities to include supporting key national authorities across multiple domains of national security and commercial importance. Throughout his career he supported aerospace experimentation and operational activities for the advancement of non and human-rated space transportation systems and operational activities. Today, he is currently engaged to help facilitate growing commercial space human flight experiences through various venues and organizations.
Christy Fair is the Yuri's Night Los Angeles Director & Global Team Member. She is the lead of logistics for Mission: AstroAccess.
Dr. Ariel Ekblaw is the founder and Director of the MIT Space Exploration Initiative, a team of over 50 graduate students, staff, and faculty actively prototyping the artifacts of our sci-fi space future. Founded in 2016, the Initiative includes a portfolio of 40+ research projects focused on opening access to life in space, and supports an accelerator-like R&D program for payload development and flight testing across MIT and many outreach communities. For the Initiative, Ariel drives space-related research across science, engineering, art, and design, and charters an annually recurring cadence of parabolic flights, sub-orbital, and orbital launch opportunities. Ariel graduated with a B.S. in Physics, Mathematics and Philosophy from Yale University and designed a novel space architecture habitat for her MIT PhD in autonomously self-assembling space structures. Her research work and engineering lab builds towards future habitats and space stations in orbit around the Earth, Moon, and Mars. Ariel's work has been featured in WIRED (March 2020 cover story), MIT Technology Review, Harvard Business Review, the Wall Street Journal, the BBC, CNN, NPR, PRI's Science Friday, IEEE and AIAA proceedings, and more. Ariel serves on the NASA Lunar Surface Innovation Consortium (LSIC) Executive Committee, guiding and shaping the coming decade of burgeoning activity on the moon, and is the author/editor of the forthcoming "Into the Anthropocosmos: A Whole Space Catalog from the MIT Space Exploration Initiative" with MIT Press (September 2021). Ariel has had the rare honor and pleasure of working directly on space hardware that now resides on the surface of Mars. Humanity stands on the cusp of interplanetary civilization and space is our next, grand frontier. This opportunity to design our interplanetary lives beckons to us—Ariel strives to bring our space exploration future to life.
Dr. Sumant Jha is a geoscientist and geospatial modeling expert. He has over 20 years of national and international experience in geoscientific research which includes understanding earth's tectonic activities which led to formation of rifts, mountains, and basins around the world. He has experience of working in both indoor (laboratory and office) and outdoor (remote field works on land and sea) environments and has experienced challenges involved in these settings for disabled students. He has been an active advocate for inclusion over the last several years and most recently was successful in getting CART services available for one of the geoscience conferences. Currently, he works at Apple as a geospatial expert during the day and advocates for diversity, equity and inclusion in geosciences whenever possible. Dr. Jha received his Ph.D. in Earth Sciences in 2019 at Colorado State University.
Dr. Jim Vanderploeg has over 40 years of experience in aerospace medicine with a career spanning medical support for the NASA Space Shuttle program, serving as Chief Medical Officer and now Senior Medical Advisor for Virgin Galactic, and the clinical practice of civilian aviation medicine. He is Adjunct Professor of Aerospace Medicine in the Department of Preventive Medicine and Population Health at the University of Texas Medical Branch in Galveston, Texas. His previous work included Executive Director and Principal Investigator on multiple research projects of the FAA Center of Excellence for Commercial Space Transportation; evaluation of airline pilots seeking special issuance authorization for medical certification following recovery from medical or psychological problems; and training physicians in the specialty of aerospace medicine. Dr. Vanderploeg served as a medical advisor and participant on the Zero-G flight for Professor Stephen Hawking in 2007 and has continue his interest in making space flight available to people with all levels of ability. As Virgin Galactic's Chief Medical Officer, Dr. Vanderploeg was responsible for developing and implementing the medical programs for spaceflight participants, Virgin Galactic pilots, and other employees.
Dr. Vanderploeg is President of the International Academy of Aviation and Space Medicine, Past President of the Aerospace Medical Association, and is Board Certified by the American Board of Preventive Medicine in both Aerospace Medicine and Occupational Medicine. He has numerous publications, including medical results from research using centrifuge exposure to simulate the G forces of a suborbital space flight.
Rebecca M. Bresnik is the Associate Chief Counsel for International Matters at NASA. Ms. Bresnik started her legal career in 1999, clerking for the Superior Court of New Jersey, in Camden, New Jersey. She then took a position as Associate General Counsel for the Office of the General Counsel of the Air Force at the Pentagon in 2000. During her time at the Pentagon she also worked for the Undersecretary of the Air Force for International Affairs. In 2004, Ms. Bresnik took a position with Northrop Grumman's Air Combat Systems and Unmanned Air Systems. In 2004, Ms. Bresnik joined the Office of Chief Counsel at NASA's Johnson Space Center (JSC) and is presently the Associate Chief Counsel for International Matters and the lead attorney for International Space Station legal issues. She is also a Professor of Space Law and faculty advisor for the Space Law Society at the University of Houston Law Center. She has also lectured as a Fulbright Specialist overseas on topics of space law.
Tracey Knutson's law practice focuses completely on defense of recreation and adventure activity entities (commercial operators, non-profits, public land administrators, educators, insurers, etc.) so she sees risk management issues from both the proactive stance (drafting releases, permit applications, operations plans, legislation, in-house training, etc.) to the reactive stance (dealing with litigation and defense of actual claims made against operators). She has been speaking publicly in the arena of recreation risk management for 25+ years and has spoken both nationally and internationally to groups that range from the emerging Commercial Human Spaceflight industry to the America Outdoors Association to the Colorado River Outfitters Association to the Dude Ranchers Association, WRMC, etc. She serves as general counsel to large entities like the American Alpine Club, O.A.R.S., etc. and is regularly hired by insurance companies both to defend lawsuits and to look at underwriting standards for recreational insurance products.
Blanka Deroko is a designer, multimedia artist, educator and entrepreneur. For over 20 years, she has provided visionary strategies, pioneering new products, services and technologies through hands-on design and management as well as authored information technology and media and television content. She is a public speaker and researcher in areas spanning digital media, human computer interaction, art and science and space experience design. As a storyteller and experience architect she creates liminal environments on the intersection of human and technology to transform and empower people. Her research has been published in peer-reviewed journals, book chapters and conference proceedings while her work has been exhibited and broadcasted internationally.
Dr. Sheyna Gifford is an Aerospace Researcher and Rehabilitation Physician. She is also the founder of Women in Aerospace Medicine, a STEM mentor and educator, professional science communicator, and simulated astronaut. She was the crew health and safety officer for HI-SEAS IV, the longest space analog in US history, and a mission specialist on HERA VI, a simulated mission to Mars-crossing asteroid Geographos. She received dual-degrees from the University of California at Berkeley in 2003, a Masters of Science in Biotechnology in 2005, an MD in 2013, a Masters in Science Journalism in 2015, and an MBA in 2019. She has worked as an aerospace engineer for Berkeley Space Science Laboratories (rHESSI satellite, power systems), a cosmologist (DEEP2 sky survey, Dr. Marc Davis), a researcher in psychology and neuroscience at Berkeley, Brown, Harvard, and Massachusetts General Hospital, and has more than a hundred publications spanning health, space, science, and medical education. She has given numerous public presentations on how Space Needs Everyone and aspires to make space travel safe, affordable, and accessible to everyone who needs space.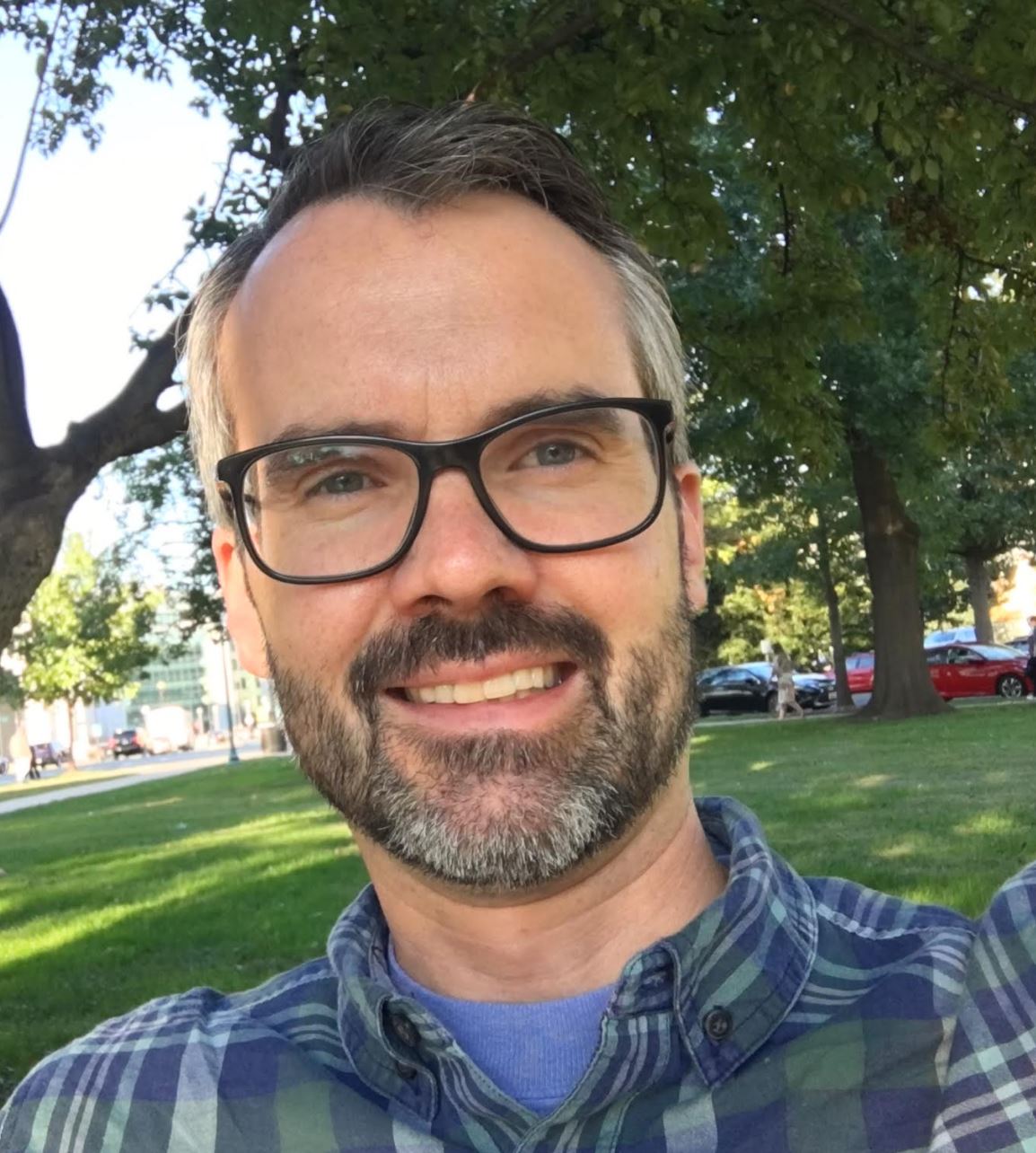 Dr. Daniel J. Lundberg is a Deaf professor of chemistry and the director for both the Biology and Chemistry & Physics Programs at Gallaudet University. After becoming deaf from spinal meningitis at the age of 15 months, his family and educators worked hard to ensure he had full access to the knowledge and experiences that his hearing classmates had growing up. After graduating from Gallaudet with a biology B.S., working as a post-bac at the National Cancer Institute, and completing his pharmacology Ph.D. at the University of Minnesota-Twin Cities, Dan returned to his alma mater and has taught at Gallaudet for the past 13 years. He currently serves as the Gallaudet affiliate for the NASA DC Space Grant consortium and is the faculty advisor for the astronomy club. Dan enjoys sharing the wonders of the sciences with his family, students and advocating for the deaf/hard of hearing's equal access and opportunities in space exploration.
Rachel Lyons
is a key advocate in the advancement of the space perspective and exploration. Rachel is the Executive Director of Space for Humanity, a non-profit organizing the planet's first Citizen Astronaut Mission led by a diverse group of leaders from around the globe. Rachel is the former Vice-Chair of the Board of Directors of Students for the Exploration and Development of Space – USA, a non-profit that empowers young people to make an impact in space exploration. She is a former public radio host. She holds a B.S. in Aerospace Engineering and Economics from the University of Miami.
Kayla Hausmann is a Los Angeles based public affairs professional. She holds a B.A. from UCLA with double majors in International Development Studies and Sociology. 
Michaela Deming
graduated cum laude in May 2021 from The Ohio State University (OSU) with a B.S. in Astronomy & Astrophysics and a minor in Scandinavian Studies. She began working with the SciAccess Initiative as a member of the OSU Dept. of Astronomy's Summer Undergraduate Research Program, where she helped organize the SciAccess 2020 Conference. Since then, she helped found the SciAccess Zenith Mentorship Program, serving as its first president from October 2020 to May 2021. A member of Sigma Pi Sigma, her other work in astronomy outreach includes volunteering as a telescope operator at the Smith Lab Observatory, training as a presenter at the Arne Slettebak Planetarium, and giving educational talks to all-ages audiences.
Evelyn Stefli is a rising junior in high school from Aspen, Colorado. She is extremely passionate about science, physics, and figure skating. Evelyn has been a competitive figure skater for 10 years. She also adores aviation and hopes to be an airforce pilot after college. When college approaches, she plans on majoring in physics or astrophysics. Her hope is to one day work at NASA. This summer, Evelyn is an intern at the Aspen Science Center. She is excited to participate in Mission AstroAccess because she believes that science should be universally accessible.
Jody Greenhalgh an Occupational Therapist, delivers supportive therapy, leadership, education, research, assistive technology, advocacy and outreach to better serve humanity importantly those impacted by trauma, illness and disability.

"I chose Occupational Therapy because it blends science and humanism, intellectual rigor and compassion." (Rachel Thibeault, Occupational Therapists without Borders)