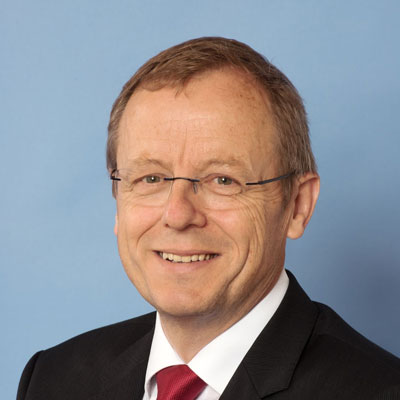 Johann-Dietrich 'Jan' Wörner was the seventh Director General of the European Space Agency (ESA), serving from 2015 to 2021. Previously, from March 2007 to June 2015, he served as Chairman of the Executive Board of the German Aerospace Center. Jan Wörner has received honorary doctorates from New York State University at Buffalo (USA), technical universities of Bucharest (Romania) and Mongolia, the Saint Petersburg University for Economics and Finance (Russia) and École Centrale de Lyon (France). He has received the Federal Cross of Merit (Officer's cross, 1st class) of the Federal Republic of Germany for his continuous efforts regarding the next generation of scientists and Germany as a location for Science, Technology and Engineering. He has furthermore been awarded the honours of Knight of the French Légion d'Honneur.
Dr. Cady Coleman is a former NASA Astronaut and Air Force Colonel with more than 180 days in space, accumulated during two space shuttle missions and a six-month expedition to the International Space Station (ISS), where she acted as the Lead Robotics and Lead Science officer.
Cady is a vocal advocate for inclusion in STEM/STEAM fields and a sought after speaker on a wide range of topics. She recently co-anchored ABC News Live's coverage of the SpaceX launch and the Perseverance Mars Rover landing. Other speaking highlights include the opening speech for TED 2011 from space, extensive NASA commentary for CNN, ABC and Fox and TED Unplugged 2019.
Cady is the Global Explorer in Residence at Arizona State University and co-host of the podcast, Mission: Interplanetary. She's also a research affiliate at the MIT Media Lab. Cady consults on space-related work for research and for the media. She serves on several boards, including the Smithsonian National Museum of Natural History, Greenfield Community College and Dent the Future.
Steve Gleason played for The New Orleans Saints from 2000-2008. As a counter-culture athlete who spent his off-season adventuring in third world countries, he will always be remembered for his blocked punt on the night the Louisiana Superdome reopened for the first time after Hurricane Katrina.
In January, 2011 Steve was diagnosed with ALS, considered a terminal neuromuscular disease. Beyond his faith that there is a solution to heal, it is his mission to show that patients can not only live but thrive after this diagnosis. In doing so, he hoped to inspire others to do the same. With that in mind, Steve and his wife, Michel, formed "Team Gleason" to help him accomplish those goals and more.
Steve's story and mission have been told countless times throughout the media and in a soon to be released documentary. The NFL Network, ESPN, HBO, ABC, CBS, CNN and many local out-lets have all been inspired to share the Team Gleason story in many ways. He was featured in 2 Peter King interviews during Super Bowl pre-game shows, NFL's A Football Life, Good Morning America, HBO's Real Sports and more.
He was named one of 2 Sports Illustrated's Inspirations of the Year in 2014 and been a keynote speaker for Microsoft and at 2 United Nations sponsored Social Innovation Summits. Steve was the featured personality on the highly praised and reviewed Microsoft commercial during the 2014 Super Bowl with over 3 million views since airing.
As an advocate on the national stage, Team Gleason has brought ALS to the forefront. In 2015, both the US House of Representatives and the Senate unanimously passed "The Steve Gleason Act" to ensure the availability of life sustaining communication devices. The Act was signed into law on July 31, 2015, but had a 3 year sunset. In 2018, the Steve Gleason Enduring Voices Act was submitted to replace the original law and passed in February.
Dava Newman is the director of the MIT Media Lab, and has been the Apollo Program Professor of Astronautics at the Massachusetts Institute of Technology (MIT) and a Harvard–MIT Health, Sciences, and Technology faculty member in Cambridge, Massachusetts. She is also a MacVicar Faculty Fellow (a chair for making significant contributions to undergraduate education); and was the former Director of the Technology and Policy Program at MIT (2003–2015); and Director of the MIT–Portugal Program (2011–2015, 2017-present). As the Director of MIT's Technology and Policy Program (TPP), she led this unique multidisciplinary graduate program with over 1,200 alums and faculty advisors from all 5 Schools across the Institute. She has been a faculty leader in her home department of Aeronautics and Astronautics and MIT's School of Engineering for 27 years. She holds a top-secret clearance. The Honorable Dr. Dava Newman served as NASA Deputy Administrator from May 2015 through January 2017.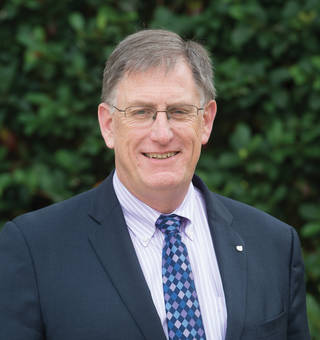 Dan Dumbacher is the Executive Director of the American Institute of Aeronautics and Astronautics (AIAA). Before joining the AIAA staff in January 2018, Dumbacher was a Professor of Engineering Practice in the School of Aeronautics and Astronautics at Purdue University, where he taught courses in systems thinking, systems engineering, and space policy. Prior to Purdue, Dumbacher served as the Deputy Associate Administrator, Exploration Systems Development Division, Human Exploration and Operations Mission Directorate at NASA Headquarters. During his career, he has received numerous awards and honors including the coveted Silver Snoopy Award and the NASA Distinguished Service Medal. In 2015, Purdue recognized him with the Gustafson Teaching Award. Dumbacher earned his bachelor's degree in mechanical engineering from Purdue University and a master's degree in business administration from the University of Alabama in Huntsville. He has also completed the Senior Managers in Government program at Harvard University.
Jean-François Clervoy (JFC) is an astronaut with the European Space Agency (ESA) and President of Novespace. An Armaments General Engineer, he is currently a reservist with the French Ministry of Defense. JFC is a graduate of the Ecole Polytechnique, the National Higher French Institute of Aeronautics and Space (ISAE-SUPAERO) and the French test pilot school (EPNER). Immediately after completing his studies at the Ecole Polytechnique, JFC asked to be posted by the Directorate-General of Armaments to the French National Center for Space Studies (CNES) to work on flight control systems for spacecraft. Adventurous by nature, he earned his private pilot's license, along with civil and military qualifications in parachuting and diving. He was selected for the second corps of French astronauts in 1985, the second corps of European astronauts in 1992, and the fourteenth corps of NASA astronauts the same year.
Dr. Frank Lehot is an aeromedical doctor, lead Instructor and safety crew member of Air Zero G, cumulating more than 4000 parabolas on board of the Airbus A310 Zero G of Novespace and 5 other Zero G aircrafts. He has writen books and given lectures about space conquest history, parabolic and suborbital flights.
Larry Guterman: is a feature film director ("Cats & Dogs" for Warner Bros, "Antz" for DreamWorks (as Director of Sequences)) and Cofounder of technology startup SonicCloud. Beginning in college, Guterman experienced worsening hearing loss, which eventually led him to seek out complementary solutions to hearing aids—especially when it came to phone calls. Together with world class experts in signal processing and auditory neuroscience, the team at SonicCloud created what Apple has called "life-changing accessible technology" that uses innovative algorithms to improve the audibility on smartphones and computers for those with hearing loss. Launched in 2017, the company set its sights on the millions of people worldwide who might not be able to afford hearing aids—but who already own a digital device. SonicCloud is recommended by Massachusetts Eye & Ear/Harvard Medical School's Department of Audiology. Guterman, who holds a BA in Physics from Harvard and an MA from USC in Film, has served as a member of the Board of Directors of the Hearing Loss Association of America, and was named one of Fast Company's "100 Most Creative People in Business" in 2018.
Shaun MacGillivray is the Producer and President of MacGillivray Freeman Films a privately owned production, distribution and marketing company that creates IMAX films, educational outreach and programing for IMAX theatres around the world. There are IMAX theatres in over 700 locations worldwide and 70 million people see an IMAX film each year. Our company MacGillivray Freeman Films has created five of the top 10 highest grossing IMAX films, including Everest which grossed over $148 million, To Fly which grossed over $127 million and The Living Sea, which grossed over $100 million. Shaun also leads the business development and partnership team for MacGillivray Freeman and has successfully raised funding of over $40 million for IMAX documentary films in the last 3 years. Shaun is the co-founder and managing director of the One World One Ocean Campaign, the largest multi-platform media campaign of its kind to inspire people to protect the ocean. The campaign includes IMAX films, TV programming, social media, educational programs, and partnerships with leading NGO's, corporate partners, museums, science centers and aquariums. He recently produced the IMAX films Journey To The South Pacific, Humpback Whales, National Parks Adventure (which was the highest grossing documentary for all of 2016), Dream Big, We The Marines, and America's Musical Journey. He is currently producing the company's forthcoming IMAX films, Into America's Wild and Ireland.
Dr. Mary Lynne Dittmar has been a national influence in space policy and programs for more than two decades, Dr. Mary Lynne Dittmar directs Axiom's work with local, state, and federal government authorities. As Axiom is a key partner in NASA's Low Earth Orbit Commercialization strategy and the leading commercial space company in Space City, she liaises directly as a thought leader with the U.S. government's executive and legislative branches.
Mary Lynne founded and was most recently President & CEO of the Coalition for Deep Space Exploration, an industry trade group of more than 60 companies supporting NASA's programs in human exploration and science and promoting space commerce and the development of space technology. Her previous experience includes roles as Senior Policy Advisor for the ISS National Laboratory, Member of the Board of Directors at the American Astronautical Society, and managing the Flight Operations Group and serving as the Chief Scientist for Commercial Payloads on the ISS Program at Boeing.
The most consequential committees in the space industry count or counted Mary Lynne as a member: the National Space Council Users' Advisory Group, the FAA's Commercial Space Transportation Advisory Committee (COMSTAC), and the Executive Committee for the Space Studies Board of the National Academies of Science (6-year term ended May 2021). A holder of B.A. and M.A. degrees in Psychology and a Ph.D. in Human Factors from the University of Cincinnati, she is also Fellow of the National Research Society and an Associate Fellow of AIAA and previously served on the National Research Council's Committee on Human Spaceflight.
.